Military Friendly Schools released it's 2020-21 Military Friendly® Schools list. Platt College San Diego is thrilled to announce that once again, they have been awarded and recognized as one of the top Military Friendly schools around the nation.
Now in its 10th year, the Military Friendly® has upheld its mission to offer veterans, their spouses, and the military community with optimum choices for education opportunities.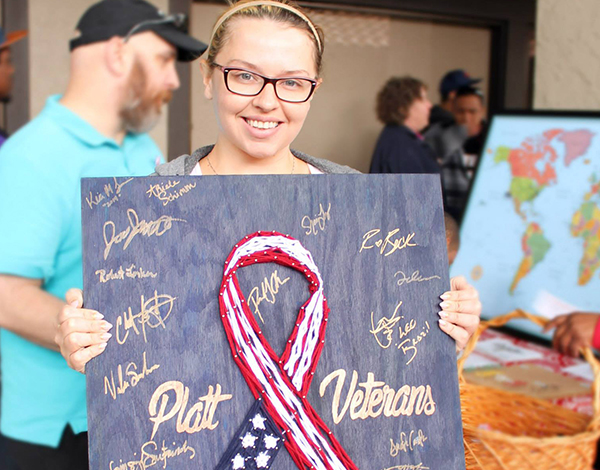 Platt College San Diego is proud to serve its veteran student population. Our student population includes active duty service members, veterans, and dependents. In fact, PCSD's Chairman Robert Leiker is a military veteran. Therefore, it is no surprise that Platt College is committed to providing a supportive environment for its military population and dedicated to honoring its military students, faculty, staff, and veteran family members for their courage and sacrifice.
About Military Friendly® Schools:
The Military Friendly® Schools list is generated every year based on wide-ranging research using public data sources for more than 8,800 participating schools nationwide.
"Institutions earning the Military Friendly® School designation were evaluated using both public data sources and responses from a proprietary survey completed by the school. More than 1,000 schools participated in the 2020-2021 survey, with 625 schools earning the designation from every state in the country." -Military Friendly Schools
The prestigious list of 2020-2021 Military Friendly® Schools can be found at www.militaryfriendly.com. Additionally, it will be published in the May issue of "G.I. Jobs" magazine.