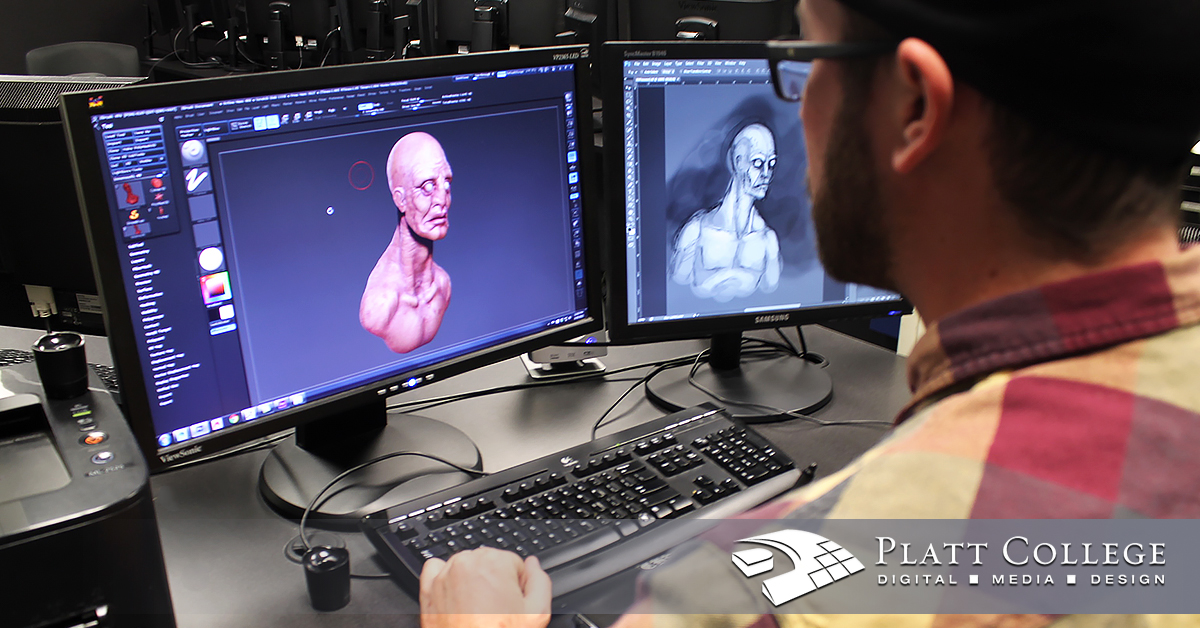 There are lots of tools you can use for 3D modeling, especially today. Even so, there are five tools that everyone in the 3D modeling industry should be using—not only because they're so useful, but also because they're so common. You can't get away without mastering these five tools, so get familiar with them if you're not already.
Blender
Blender is an open-source, free, professional grade 3D computer graphics software application. Use Blender to create 3D printed models, animated films, art, interactive 3D applications, visual effects, and video games. Some of Blender's features include animating, 3D modeling, camera tracking, compositing, fluid and smoke simulation, an integrated game engine, match moving, particle simulation, raster graphics editing, rendering, rigging and skinning, sculpting, soft body simulation, texturing, UV unwrapping, and video editing. Blender is a favorite among lots of independent 3D designers and game developers, and you can always turn to the huge community of Blender users for support.
SketchUP
This 3D modeling software was originally created for use in architectural design but is now used for a wide range of drawing applications. Use the free version, SketchUp Make, or the paid version, SketchUp Pro. This tool includes near photo-realistic rendering through third-party plugin programs  and provides surface rendering in variable "styles" and drawing layout functionality as part of its basic function.
SolidWorks
SolidWorks, is a solid modeling computer-aided engineering (CAE) and computer-aided design (CAD) program that uses numerical or geometric parameters to create assemblies and models according to the designer's intent. The program's "design intent" feature allows the user to decide which parameters are most important so the design will respond correctly to changes and retain the design features that are most critical. To use SolidWorks to build a model, you typically start with a 2D sketch and the program takes geometric features of your sketch like arcs, conics, lines, and points to create the model and generate views.
ZBrush
ZBrush is the standard for digital sculpting throughout the industry. It features a flexible toolset that does a lot more than just digital sculpting, too, allowing users to sketch using its PaintStop tool and add texture or access a reference image with the Spotlight tool. In fact, just about every feature of ZBrush has multiple applications that almost anyone in 3D modeling can put to great use.
Maya
Even the "light" game development version of Maya (Maya LT) has all of the essential functionality you need for creating 3D elements, like animation, modeling, rigging, and texturing tools. Maya itself also offers animation layers, cluster deformers, PSD file support, and set driven keys.
Conclusion
These five tools for use in the 3D modeling industry are the bare minimum that you should be familiar with; in fact, everyone in the industry should be using them. There are lots of other tools you can use for 3D modeling, too, so don't be afraid to branch out and try new things. Mastering Blender, SketchUP, SolidWorks, ZBrush, and Maya is a must for anyone hoping to work in 3D modeling today.