Our Platt Alumni accomplish so much more than just finding a rewarding career they love once they graduate. Their skills as media artists allow them to pursue all sorts of other fun opportunities. Alumni, Austin Millsap, has been showcasing his art and design work via Instagram for about a year now and was contacted by Raw Artists of San Diego to participate in an artist showcase event at the House of Blues. It provided him with a chance to present his work to a new audience and even sell his products at the same time. We asked him some questions about how this all came about and his overall experience participating in the event.
Natasha: How did the Raw Artists Showcase find you/reach out to you?
Austin: They sent me a DM and told me about the event and based on my work, thought that I would be a good fit and from there we had phone convo about all the details and requirements. Perfect example of "social networking" – I didn't even know this existed and probably wouldn't have had it not been for Instagram.
Natasha: What was the most rewarding part of being involved in the show?
Austin: Definitely the love I got from people I have never met before and even people who I have met but haven't actually seen my stuff. You know, I thought that a sale would be the most rewarding, but it really ended up being the genuine appreciation of my work that felt the best. When someone looks, leaves, then comes back to show their friend my stuff – that's cool.
Natasha: What was the most stressful part?
Austin: Just the prep work really. I had checklists on checklists in fear that I would get there and forget something or just be underprepared. Once you're there though, you're there – you just have to go with it.
Natasha: Out of all the items you had for sale, what did you sell the most of?
Austin: You know, I haven't really gotten an official tally yet, but I'd say the shirts were definitely a hit. The prints were probably a close second, though.
Natasha: If you could do anything differently next time, what would it be?
Austin: Shoot, I'm not really sure. I can honestly say that all my prep work, double checks and planning paid off. Not sure if I would do anything different, but next time I'm definitely going to be coming with a new display. Not because I didn't like this one or something went wrong – just because I want to keep it fresh, you know.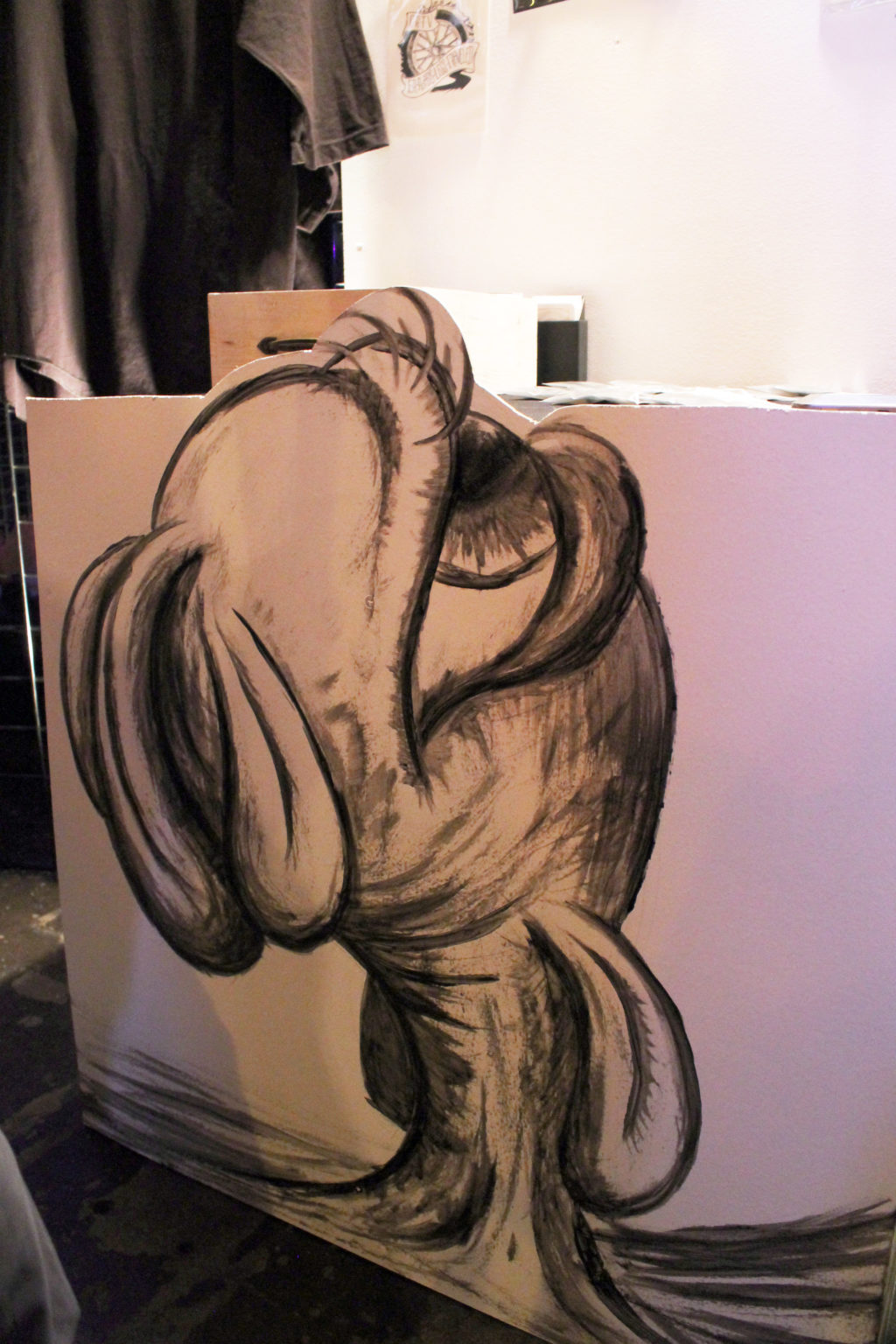 Natasha: What's next for you?
Austin: Hmmmmm, I'm not sure. Definitely more shows. I'd love to do a collaboration show with my boy J-A-Rod where it's just a few of us artists and can get a whole place full of our friends and fans, but that's probably further down the road. I'll be back at another Raw show most likely before then though, the turnout for this one was really big and I met a ton of people. What you can expect 100% from me though is more shirts, bigger prints and new art!
Check out more work from Austin on his Instagram @asapcreative.