Behance Portfolio Review
April 30th, 2014 | Natasha Englehardt
Join us May 17th for the Behance Portfolio Review
You're invited to a Behance Portfolio Exhibit and Review event here at Platt College, Saturday May 17th at 1pm. This event will provide exposure for creatives, as well as the chance to learn new tricks of the trade from peers and our experienced keynote speaker Social Media expert James Hickey. Don't miss out on this great opportunity to show off your online Behance portfolio and receive valuable critiques from industry experts. There will also be a raffle for a free one year membership to Adobe Creative Cloud for one lucky audience member! Creative Cloud is a membership service from Adobe that gives you access to all the Adobe Creative Suite apps like Photoshop, InDesign, and many more. Refreshments provided in the courtyard.
Lots of ways to RSVP and receive updates:
Platt's Facebook Behance Review Invite:https://www.facebook.com/events/240915742776729/Stay tuned…more information and guest critics to be announced soon!RECAP: Date: Saturday, May 17, 2014Time: 1:00 pm Start Time 12:45 Arrival TimeWhere: Platt College San Diego Campus Access to Computer Lab/Projector for Small Group Critique Sessions This event is open to all!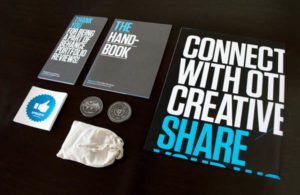 Behance.net Review Event Agenda
At a glance:+ 30 Minutes of Intro/Keynote speaker on how to promote yourself. + 1 Hour of Behance.net Portfolio Presentation and Expert Critiques + Networking and RefreshmentsDetails:Event Opening Welcome & Keynote Speaker (15 minutes) either in Term 1 or GEs room. Introduction of Expert Reviewers & Self promo (10- 15 minutes) Divided into groups (#s depend on # of attendees. May divide by Art type/area of study) Break Out Groups Peer presentations and Expert critiques will take place simultaneously. Rotation between the two will occur every 10 minutes. Presenting Designers will experience both the Peer Presentations and Expert Critiques. A) Peer Presentations- A Group Coordinator will lead a group to a designated computer lab. Individuals will have 10 minutes with their peers to present a single creative piece from their Behance.com profile (or 2 if time permits). The Group Coordinator will moderate, provide feedback along with the peer group, and keep the discussion moving. B) Expert Critique Reviewers- Individuals will rotate from their Peer Presentation to an office setting (or individual VIP room) with a small group of Expert Reviewers (2-3). They will have 10 minutes to discuss and receive expert critiques on their creative piece/profile. Event Closing Networking & Refreshments in the Courtyard -If attendees still have questions or would like continued feedback, they are welcome to ask our leaders during the Networking event afterward. Who is the keynote speaker? – Social Media expert James Hickey What is the event time? 1:00 to ?? – Yes, Starts at 1:00 pm Arrival time 12:45 pm… no end time listed. The event will most likely be 1.5hr to 2 hrs. However, we will continue to allow Networking if things are buzzing. Current List of Presenters: Oscar Singh Brian Castillo Kyrsa Dunnihoo Joel Morillo Scotty Salois Edwin Dickerson Michael Fugoso Jarod Octon Natasha Englehardt Shauntae Angelia Aldo Osuna Rob Brooks Ninotschka Marel Austin Michael Faure Kia Foster Jennifer Brincho Ariele Schimm Jennifer Holland Calvin Ridenour Juan Tascon Jason Silva Maw Hohenheim Jacob Roark Ryan Pearson