The true design aficionado knows how crucial typography is to high-level artistry and creative design. It's not always easy to find the perfect font, however. Here is our list of the very best typography sites for finding fonts for all uses and other typographic resources.
Creative Market
Creative Market is an online marketplace where members of the community can offer up their own font designs. Every week the site offers a set of free goods for the taking, with a free font as part of the package. The free goods are different every week and they are only available for a short time, so don't miss out on these chances to amass a font library of your own.
What the Font
What the Font is a great tool that identifies any font you can find. All you need to do is upload an image of that perfect font you found on an old poster somewhere and grabbed a shot of with your iPhone, and What the Font will tell you what font it is.
I Love Typography
I love Typography (ILT) is gaining on its ten year anniversary at this point, and it is the brainchild of John Boardley, a writer with a genuine passion for typography, lettering, type design, and everything to do with those topics. On ILT you'll find everything from the history and evolution of type, font news, interviews, and useful resources like a web typography guide.
Behance
You may not think of Behance when you think of fonts, but you should. Behance is one of the busiest places online for designers to show off their portfolios, and it's also a fantastic source of free fonts.
We Love Typography
If this sounds a lot like I Love Typography, that's not a coincidence. We Love Typography is John Boardley's collaboration with Kari Pätilä and it is more purely focused on showcasing curated type-related content. This is an undeniably inspiring resource.
Font Shop
Font Shop is a useful resource, in particular because it offers a huge list of free fonts as well as its paid fonts collection, all because of its blog. There you'll find font news, posts on the latest movie poster fonts, feature pieces on specific fonts, technical how-tos, and other information anyone working in the industry can use.
Typewolf
Typewolf is resource from Jeremiah Shoaf, a professional designer, and it is written from the practical perspective of someone working in design. It has a lot of useful resources for anyone working with type and features all sorts of fonts and typefaces. It also has a really excellent blog.
Kern Type
On Kern Type you can test your kerning skills and practice this important part of working with type. Warning: this is weirdly addictive, and while it doesn't give you any particular type to use, it definitely helps you hone your skills and refine your eye for type.
HypeForType
HypeForType is an online font foundry that offers more than 25,000 font designs from high-end designers, many of which are free. Save this site.
How – Typography and Fonts
This section of How is dedicated to the "moment" we're currently experiencing in typography, fonts, and design. Here you'll find everything from different font styles from famous illustrators and graphic designers and hand drawn typefaces to cool lettering and creative web fonts, along with more general design inspiration and ideas.
Awwwards – Typography
For the latest in awesome uses of typography in web design, see the sites featured here on the awwwards site.
Incredible Types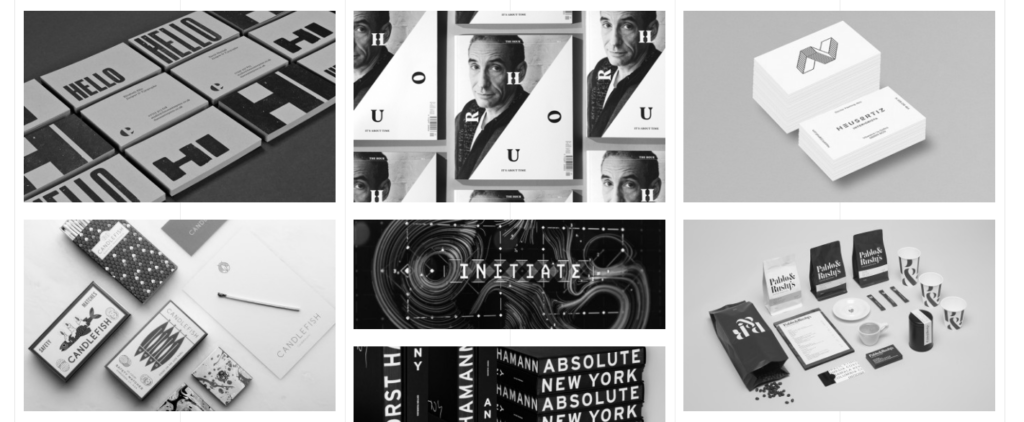 Incredible Types is a curated collection of mind-bogglingly beautiful typography and design from all over the globe. The site features a black and white design that springs to life in color when you scroll over what you'd like to see.
Typographica
Typographica offers reviews and opinions on typefaces, fonts, typographic design, and typography books.
Fonts In Use
Fonts In Use is a huge public typography archive of all fonts that are in use. It is indexed by format, industry, and typeface.
Typeverything
Typeverything is a fantastic typography blog, showcasing type lettering by talented artists. The type lettering featured is always gorgeous and varied, and you'll see types in any style, size, shape, and color you can imagine if you follow it long enough.
Conclusion
If you're on a mission to find the perfect font, we're here to help. Remember these sites when you're on the hunt, and don't forget to check out the blog resources and featured sites for inspiration. When you see a font you love, grab it with your phone so you can identify it later. And no matter what, don't give up; your perfect font is out there, and if it isn't, you can create it!